AUCTION LIST CLICK HERE
---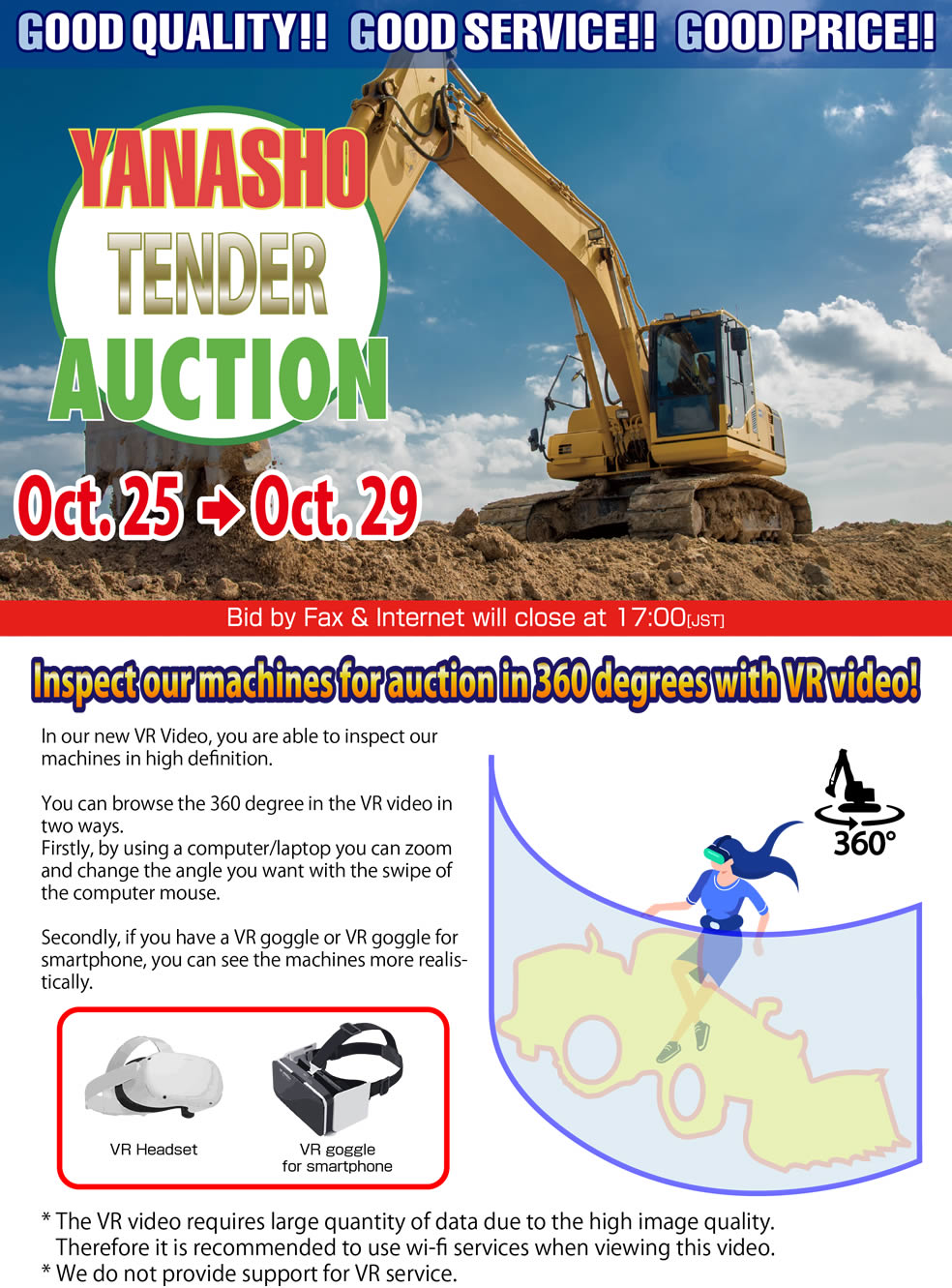 ---

Please have a look at Yanasho Yard in 360 degree video that is now available in YouTube!
Click on the image below.
---
*Each machine has minimum reserve price. If the bid price does not reach the reserve price, the machine will be unsold.
*We accept your bidding through Auction website, FAX, e-mail and at Auctions site.
*You can come and inspect Auction machines at Yanasho yard.
*Please note that you will not be able to cancel your bidding. We will charge 20% cancellation fee of total contract amount.
*You can use the Auction ID and Password only this time.
---